This project will help to understand that school can be a place where students can find self-fulfillment, where the main goal isn't to merely answer the expectations of society but to find who they are, to understand what goals they wish to reach and how to reach them.
It aims to help schools afford implementing new activities, go beyond regular school curriculums, help students find their talent, to develop further the different subjects, skills taught at school, and explore new types of activities.
Thanks to the innovative ICT tools, peer work and cross disciplinary activities, we hope to include, encourage our students to try new activities. We' ll articulate our project around four main themes which will promote Communication and ICT skills, Intercultural European Awareness, Citizenship, Entrepreneurship, Creativity and Self-fulfillment.
 Our students will become more self-confident about their talents, more comfortable with the time spent at school.
Social interaction is an outstanding factor to establish an inclusive European community. We need to include all kind of individuals in these interactions. They must play an active role to be future citizens of Europe. By collaborating with European students, learning about cultures, we'll build bridges between countries, establish a long-lasting relationship. We want to familiarize students with different cultures, enhance their understanding, create an interesting learning environment. We'll help them become better achieved European citizens.
Thanks to getting to know the cultures of one another, we can all overcome the borders that divide us from the rest of the world. We want to encourage them and their families to be fully involved in all activities by sharing common experiences and establishing the feeling of belonging to a wider community. We would like all the participants to acquire lifelong skills of establishing an inclusive society. 
Slovenia
Nice to meet you, too. Greetings from Ljubljana.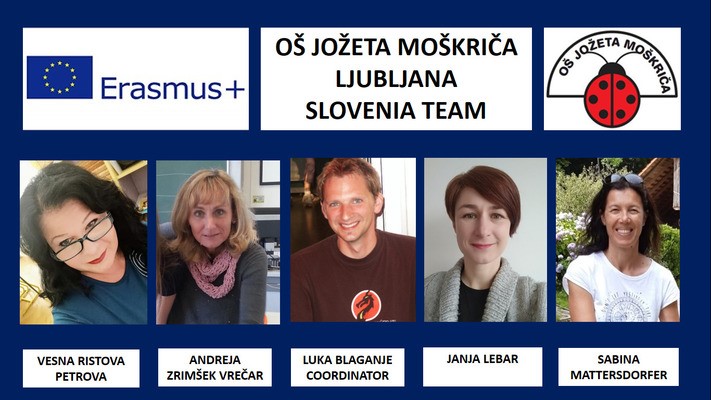 Estonia
We are glad to present you a team from Estonia!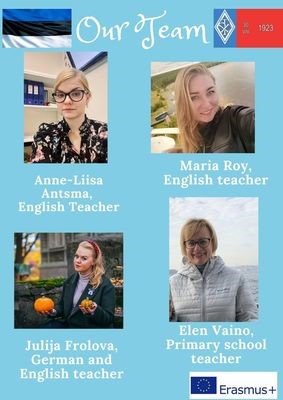 Turkey
We are glad to present you a team from Turkey!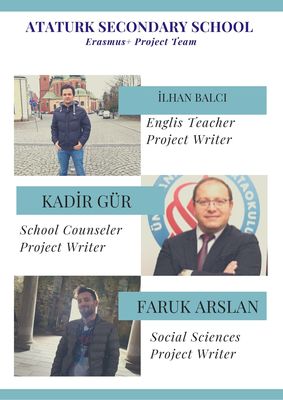 Sweden
The Swedish Team from Karsby International School.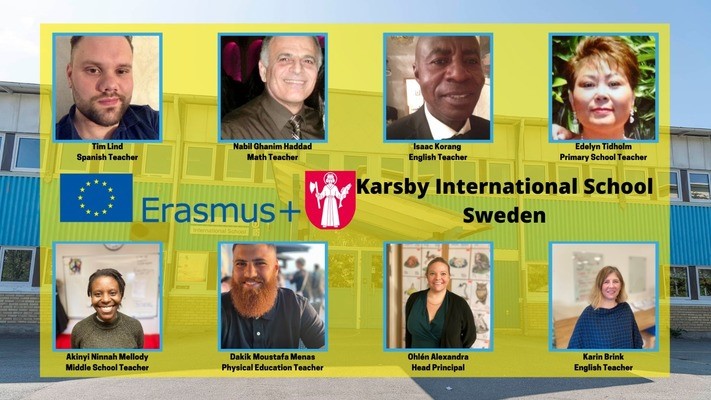 Spain
Our Spanish team is ready to start this wonderful project!!
Although the whole Santa Teresa School is implicated, we are seven teachers who will be closely involved in this project. Here you have a picture of us.
WE ARE NICE TO MEET YOU! We encourage you to upload a picture of your team.